Posted by Faye on Sep 29th 2021
It's officially autumn, so you know what time it is? Pumpkin time.
Pumpkin drinks, pumpkin pies, pumpkin carving - everywhere you look there is a pumpkin-something and I won't lie - I'm into it.
There are a lot of autumn scents out there, of course, but pumpkin is one of our favorites and there are a plethora of options.
We've compiled a list of our favorite pumpkin-scented home fragrance products, from candles to room sprays. Keep reading to find your new favorite scent!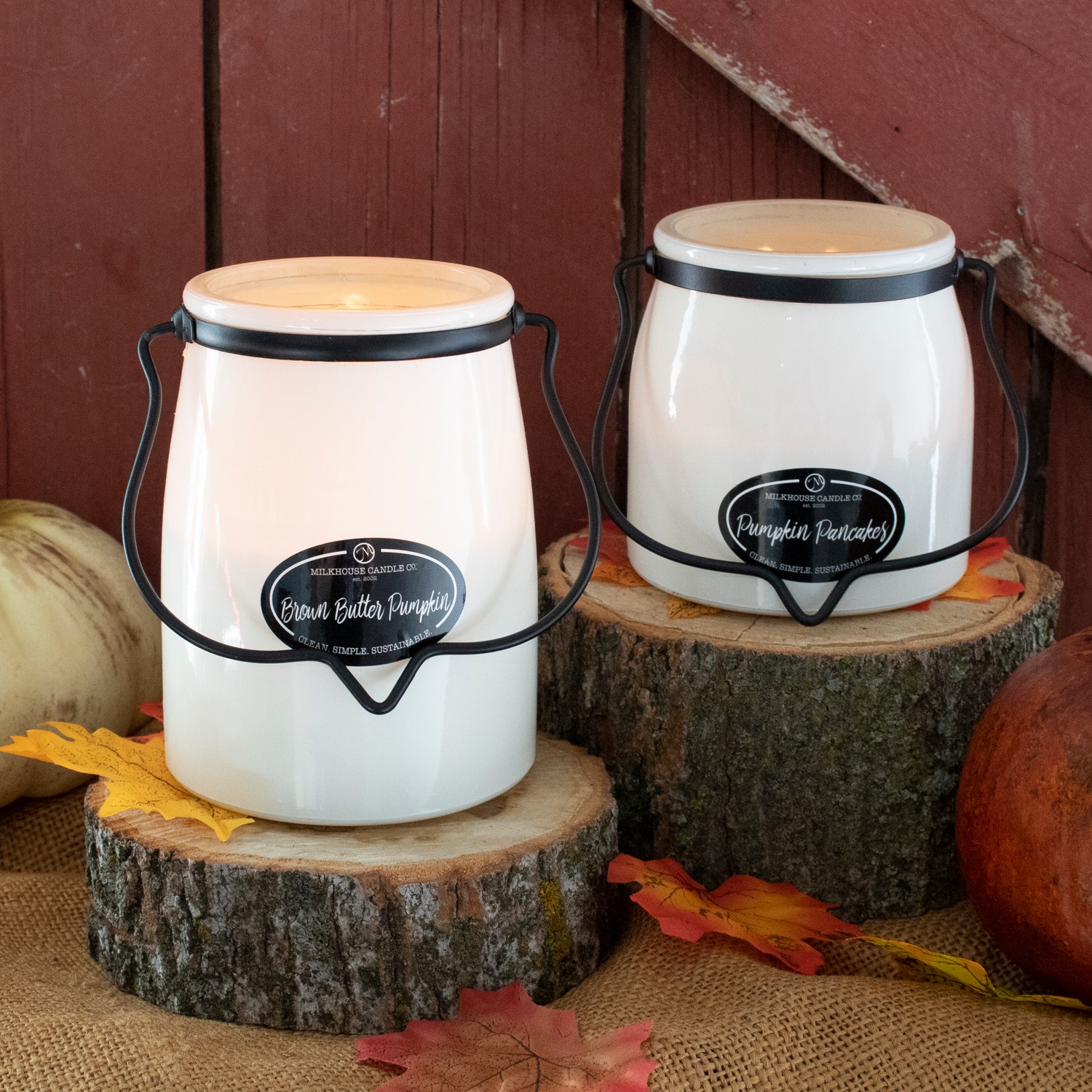 Favorite Candles
I couldn't choose just one candle. We have so many amazing pumpkin-themed candles on our site, but these two are my favorites.
Milkhouse Candle Creamery makes one of the best pumpkin scents around, Brown Butter Pumpkin. It comes in a candle or a wax melt, but the candle is my favorite for the jar alone.
Milkhouse butter jars are inspired by traditional butter jars and has a modern black handle and lid. The entire jar can be reused once your candle is done (about 130 after the first burn) and make adorable containers for all kinds of knick-knacks.
If I need a candle that adds to my fall aesthetic in both scent and color, I grab the Crossroads Pumpkin Pie Candle. This large, orange candle has a cool burn time of up to 140 hours. Additionally, its got a simple design that allows it to fit into any décor scheme.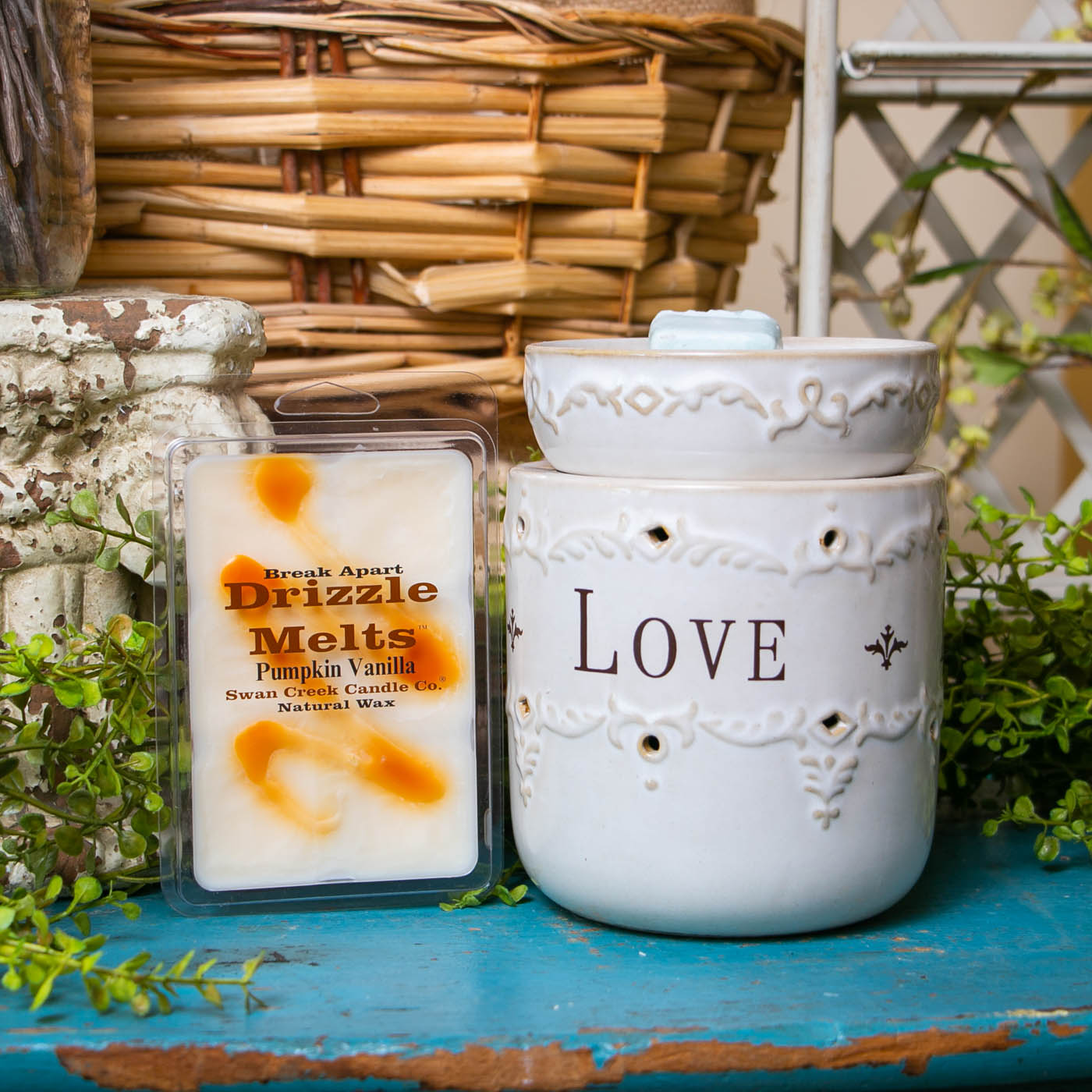 Swan Creek Wax Melts
If you are a fan of wax melts, you're probably a fan of Swan Creek Drizzle Melts. If not, we've got a treat for you.
Swan Creek Drizzle Melts are some of the most luxurious wax melts out there, not only for their powerful scents, but also for their design. Each melt is decorated in accordance with the scent. The Pumpkin Vanilla features a swirl of orange, 'pumpkin scent' and the Allspice Pumpkin Custard is dotted with spices.
The Pumpkin Vanilla scent is a perfect choice for those looking for a not-so-sweet pumpkin scent. The Allspice Pumpkin Custard is a bit sweeter for those who it is their preference.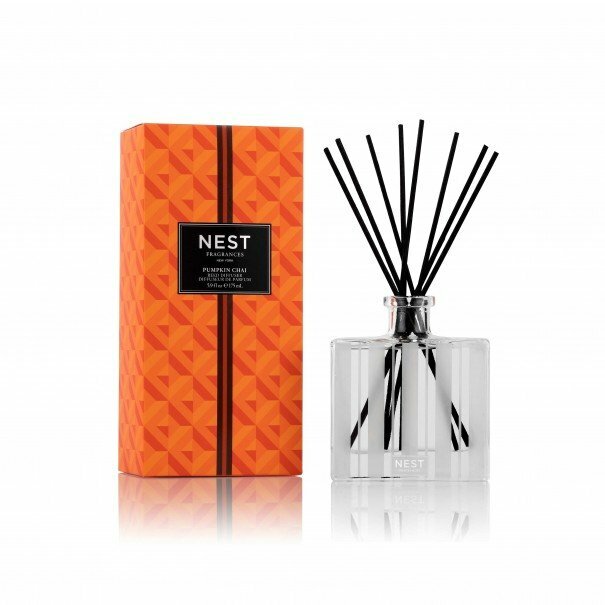 Reed Diffuser
The Pumpkin Chai diffuser oil is one of my favorite scents for 2021. This unique blend of pumpkin, masala chai, cardamom, ginger, and cinnamon is a perfect fall scent.
In addition to the amazing scent, the diffuser comes with black reeds and a clean jar, giving it a distinctly autumnal aesthetic that we adore.
Favorite Lamp Oils
There are two pumpkin fragrance oils that we consider must-haves for 2021.
The first is the Pumpkin Delight scent from Maison Berger. The founder of Maison Berger actually invented fragrance oil lamps, so this brand could be considered the foremost expert in quality lamp oil.
The second must-have lamp oil is the Pumpkin Spice scent from Scentimental Scents. This scent is a simple blend of pumpkin, brown sugar, and fall spices.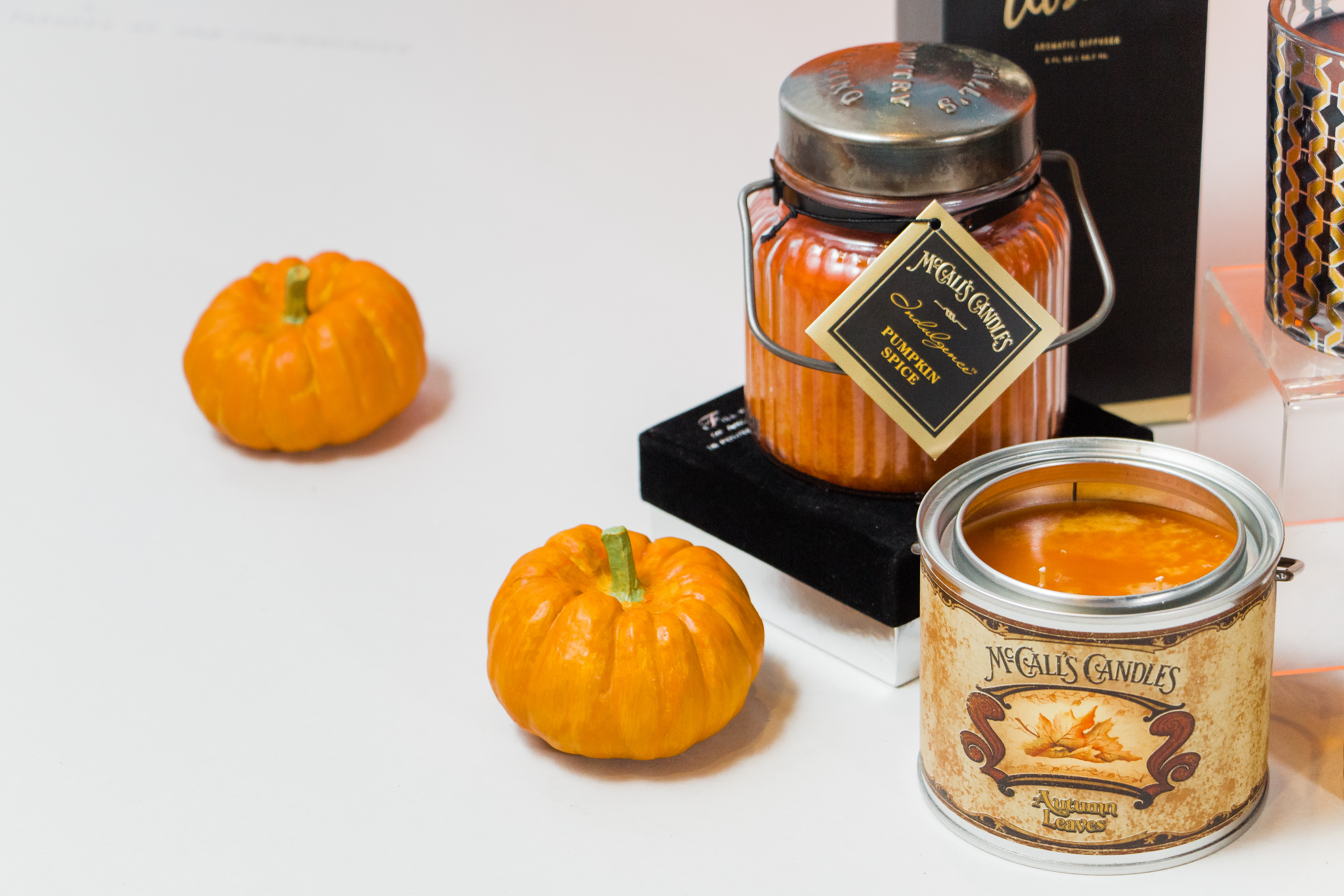 Final thoughts
While we have many more pumpkin-themed items in our store, this list is a good start for anyone looking for the best pumpkin products out there. If you're looking for more, check out our Pumpkin Fest sale for all things pumpkin at a discount.
Are you excited about fall? Do you love fall but are over pumpkin scents? Don't worry, we've got a blog all about non-pumpkin fall scents, check it out here.
See you again next week,