Posted by Faye on Dec 23rd 2021
We love winter, and while the holidays are fast approaching, the end of winter is not. So we're going to look at some of our favorite winter candles today in three main categories; evergreen candles, weather-themed candles, and food-themed candles.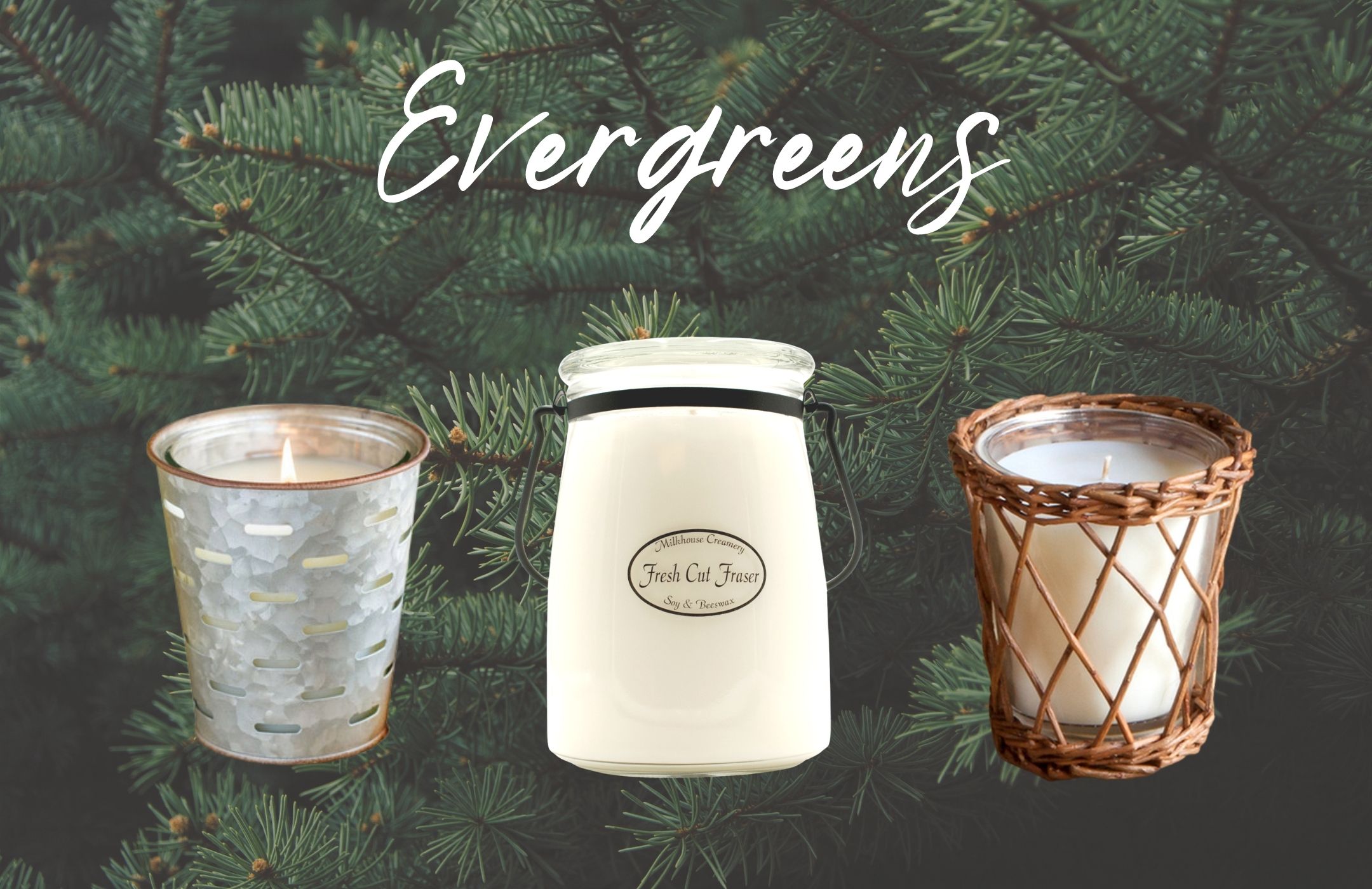 Evergreen Candles
From Christmas trees to wreathes, evergreens are a well-loved component of winter home decor. Because of this, there are a large number of evergreen-themed candles out there to choose from. Our two favorites are the Best Tree Ever Candle by Park Hill Collection and the Fresh Cut Fraser 22 oz. Butter Jar by Milkhouse.
Best Tree Ever made the list for two reasons, the scent is bright and fresh with a hint of citrus, and the glass vessel has two different housing options. One is the Best Tree Ever Willow Candle, and the other is the Best Tree Ever Olive Bucket vessel. We love unique candle vessels, so this was a must for us.
The Fresh Cut Fraser candle made our list for similar reasons. We love Milkhouse's butter jar candle vessels, they are reusable and durable, but we also love that this candle is made from 100% soy wax. As an added bonus, the Fresh Cut Fraser scent is sharp and clean, ideal for bringing the scent of a Christmas tree into your home all winter long.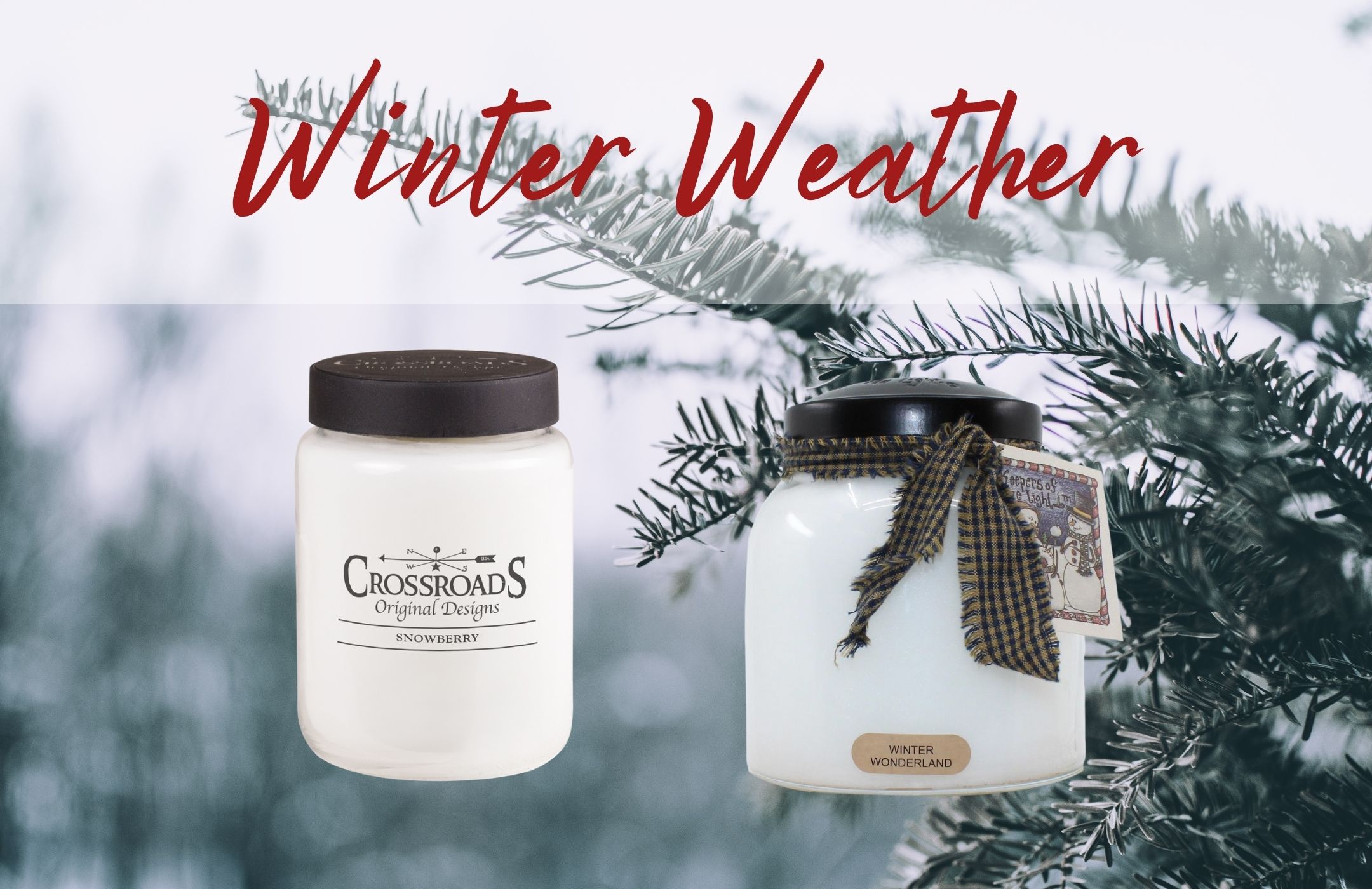 Weather-Themed Candles
Looking to survive the dreary winter weather? We suggest chasing away the winter blues with the Winter Wonderland Papa Jar Candle by A Cheerful Giver or the Snowberry 26 oz. by Crossroads Candle. These two candles are a great way to transport your home into a warm, cozy oasis regardless of the blizzard raging outside.
Winter Wonderland made our list for two main reasons, the first is the scent. Winter Wonderland has a sharp, chilly scent reminiscent of frigid winter air with hints of citrus and musk to balance it. The second reason is the size of the candle. This Papa Jar from A Cheerful Giver offers 34 oz. of candle with 110+ hours of burn time.
If you're looking for an even longer burning candle, Crossroads Snowberry is for you. This candle has a unique scent with notes of berries, pine, citrus, and peppermint. Despite being smaller than the Papa Jar, at only 26 oz., its burn time is upwards of 140 hours.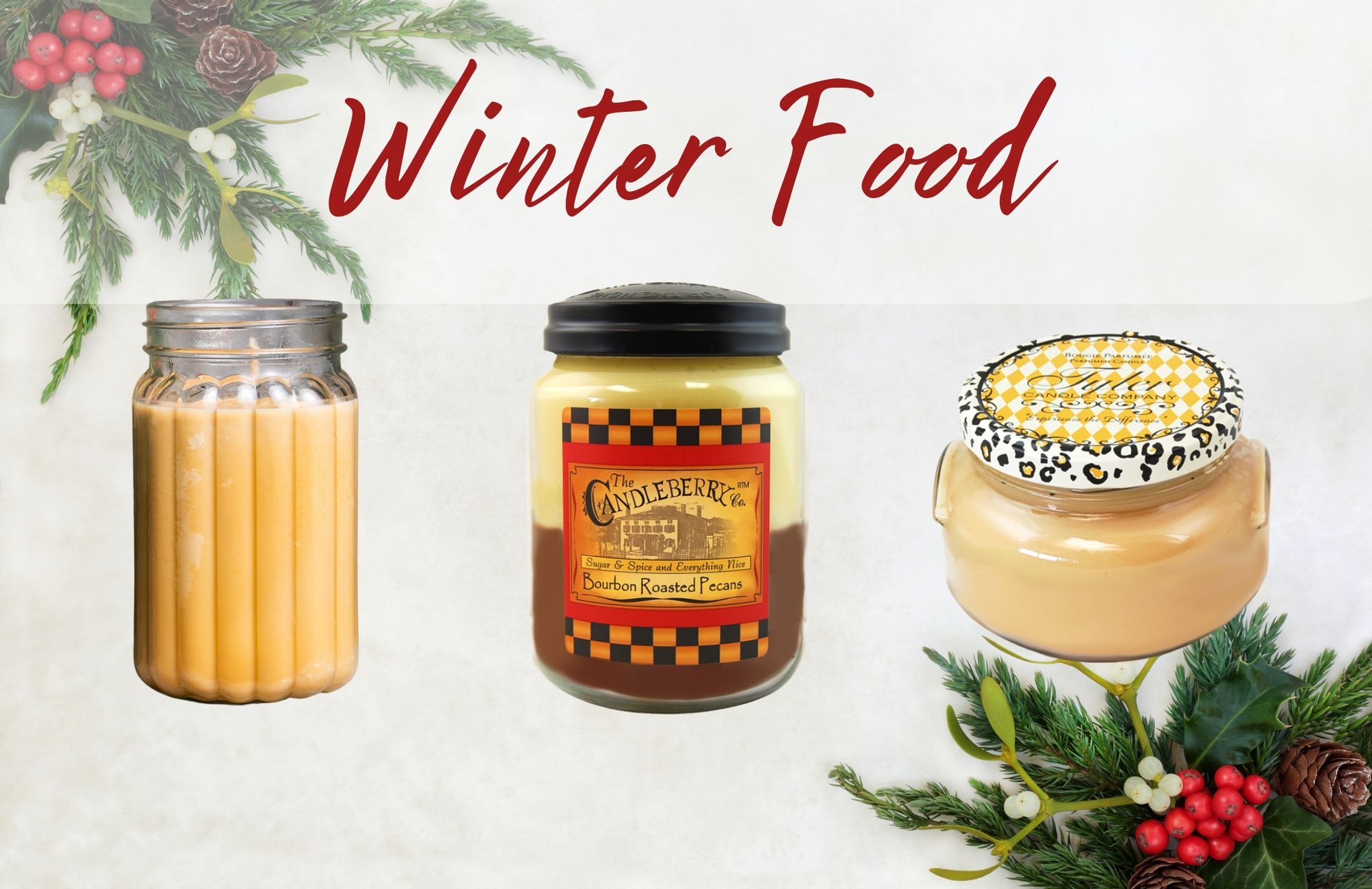 Food-Themed Candles
Food is a huge part of most winter holidays, no matter which you celebrate. Because of that, we couldn't pick just two scents, so let's take a look at Warm Cinnamon Buns by Swan Creek Candle, Bourbon Roasted Pecans Large Jar by Candleberry Candle, and Warm Sugar Cookie by Tyler Candle.
The Warm Cinnamon Buns candle by Swan Creek is ideal for anyone who wants the rich, delicious scent of cinnamon rolls without having to bake a thing. As a Swan Creek candle, it is made from 100% soy wax with a cotton wick and burns extremely cleanly, which is always a plus.
It may not be chestnuts roasting on an open fire, but the Candleberry Bourbon Roasted Pecans candle is certainly festive. This scent is a blend of sweet pecans and bourbon that will feel right at home on chilly nights.
One of the most popular holiday traditions is the baking of sugar cookies. The Tyler Candle Warm Sugar Cookie candle is a great way to get the delicious scents associated with this tradition all year round. This large candle is made with the highest quality wax and oils to create a truly luxurious candle.
Final thoughts
We love the holiday season that kicks off the winter season, but it can be a challenge at times to enjoy frigid weather once they pass. These candles, and all the other winter and holiday candles we have, are a great way to get you through the worst of weather with ease.
What's your favorite of the candles we listed? Hit us up on social media, we love to see your purchases!
Hoping you keep warm,