Posted by Faye on Dec 8th 2021
Oh boy. The holiday season is here, and whether you are playing host or traveling cross-country, you'll need a way to unwind before January 1st gets here. So today I've gathered our office's favorite products to unwind with in 2021.
In our opinion, there are three main ways to bring more relaxation into your life no matter how stressful your gatherings become. The first is to create a home spa, the second is to turn your entire home into a relaxing oasis, and the last is to take relaxation on-the-go.
Luckily, we've got products for all three options. Keep reading to see our picks for the most relaxing products of 2021 and enhance your inner peace with ease this holiday season.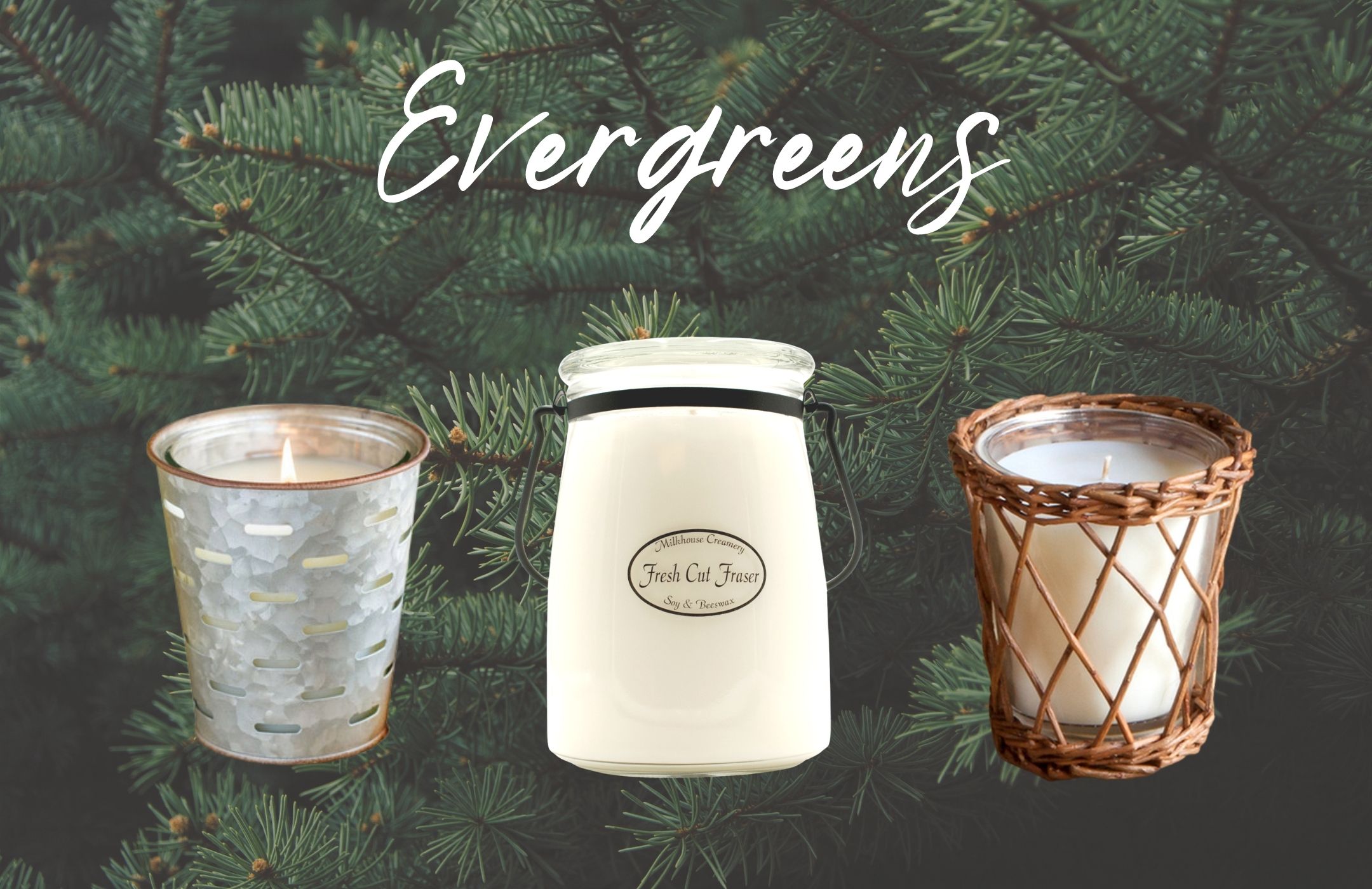 How To Create a Home Spa
Sometimes there isn't time to go to the spa. Sometimes you have back to back holiday engagements and by the time you get home you just want to relax. The solution? Create a home spa with a few key products so you can take the time for self care without even leaving the house.
Our first product recommendation is a luxurious bath salt, like the Rose Bath Salt envelope from Mixture. Let the fine salt, infused with rose petals, diffuse into your bath water and soften your skin.
If you want to truly unwind, you cannot go wrong with the Warmies Headed Lavender Eye Mask. Heat up this mask in the microwave or cool it down in the freezer to help your eyes relax. As a headache sufferer myself, these masks can be a great way to get my muscles to relax and block out the light at the same time. Just make sure it doesn't get submerged in water, as that will ruin the heatable filling.
One of the most important products to purchase when creating your home spa is the right candle. Our pick is the Lavender Spa WoodWick candle. The wooden wick provides that distinctive crackle, while the light, lavender scent will help set the tone for your home spa.
Not a fan of lavender? While it's a go-to relaxing scent for most, not everyone is obsessed with the floral scent of lavender. If you're one of those people, might we suggest the Morning Mint Body Wash by Archipelago.
Mint is another scent that many people find relaxing and refreshing (I love to start my morning with peppermint tea, personally). This body wash is a great way to carry a fresh blend of mint and basil on your skin throughout the day, or help to unwind before bed.
With the power of these products combined, you can decompress from the comfort of your own home as often as you need to this season!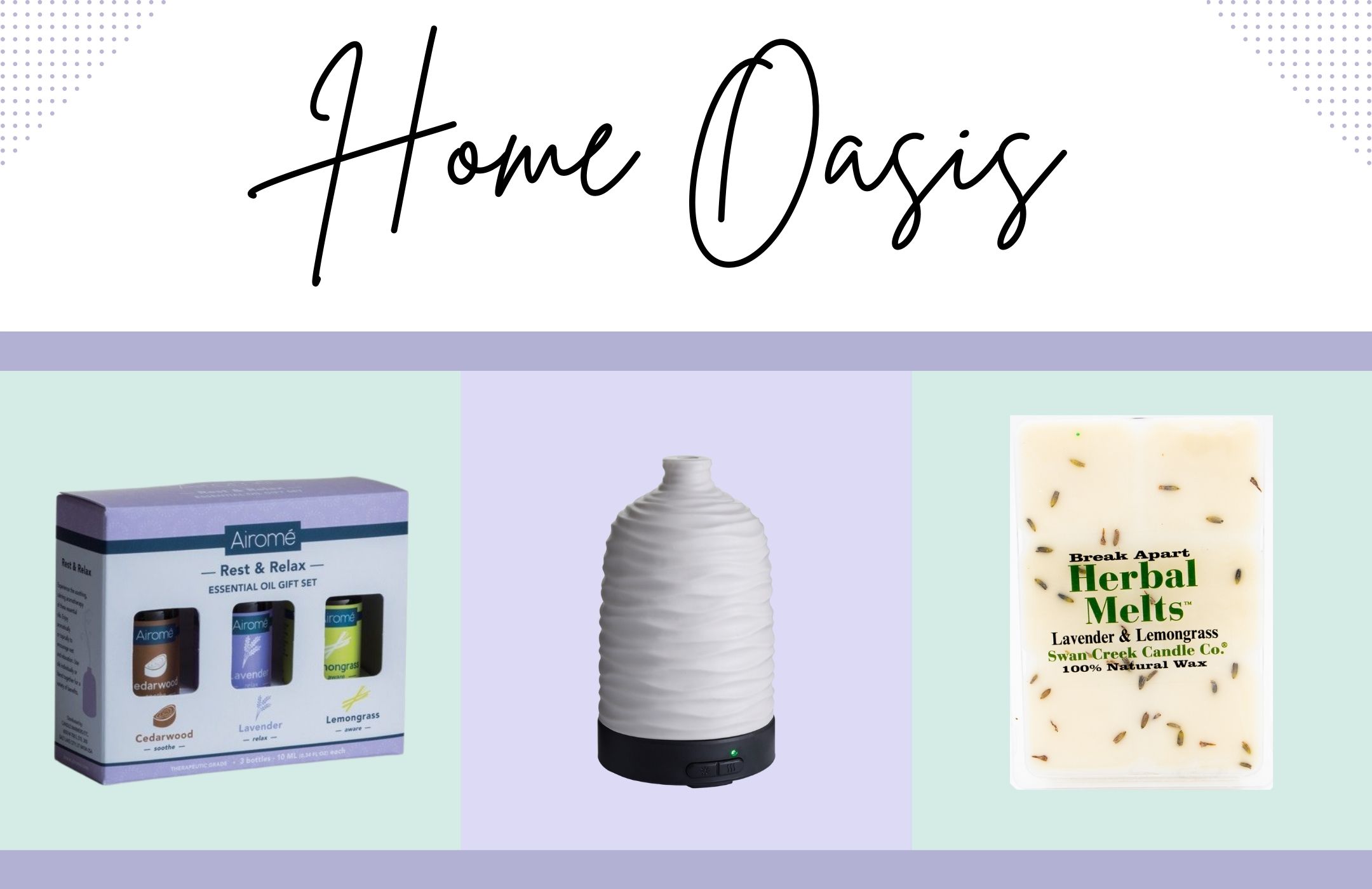 Make Your Home an Oasis
Why stop at just creating a home spa for you to enjoy? Why not turn your entire home into an oasis of calm, good feelings.
Start your infusion of calm with the Harmony Airome Ultrasonic Essential Oil Diffuser. This diffuser features a simple design that fits into any décor scheme, and it has two different misting modes to make the most of your essential oils.
Speaking of which, the easiest way to get you started is with the Rest & Relax Essential Oil Gift Set by Airome. This set includes a soothing cedar wood, lavender, and lemongrass scent, so you can fill the air with the perfect notes to promote harmony in your home.
If you're a fan of wax warmers, we've a HUGE host of products for that. Wax melts are some of our favorite home-fragrance options, (and yours, too, according to sales). However, our favorite is the Swan Creek Lavender and Lemongrass herbal melt. These all-soy wax melts are incredibly powerful, so they will easily fill your home with the perfect, relaxing scent.
Our favorite thing about both of these options? They are flameless, so they're perfect for homes with young children and pets.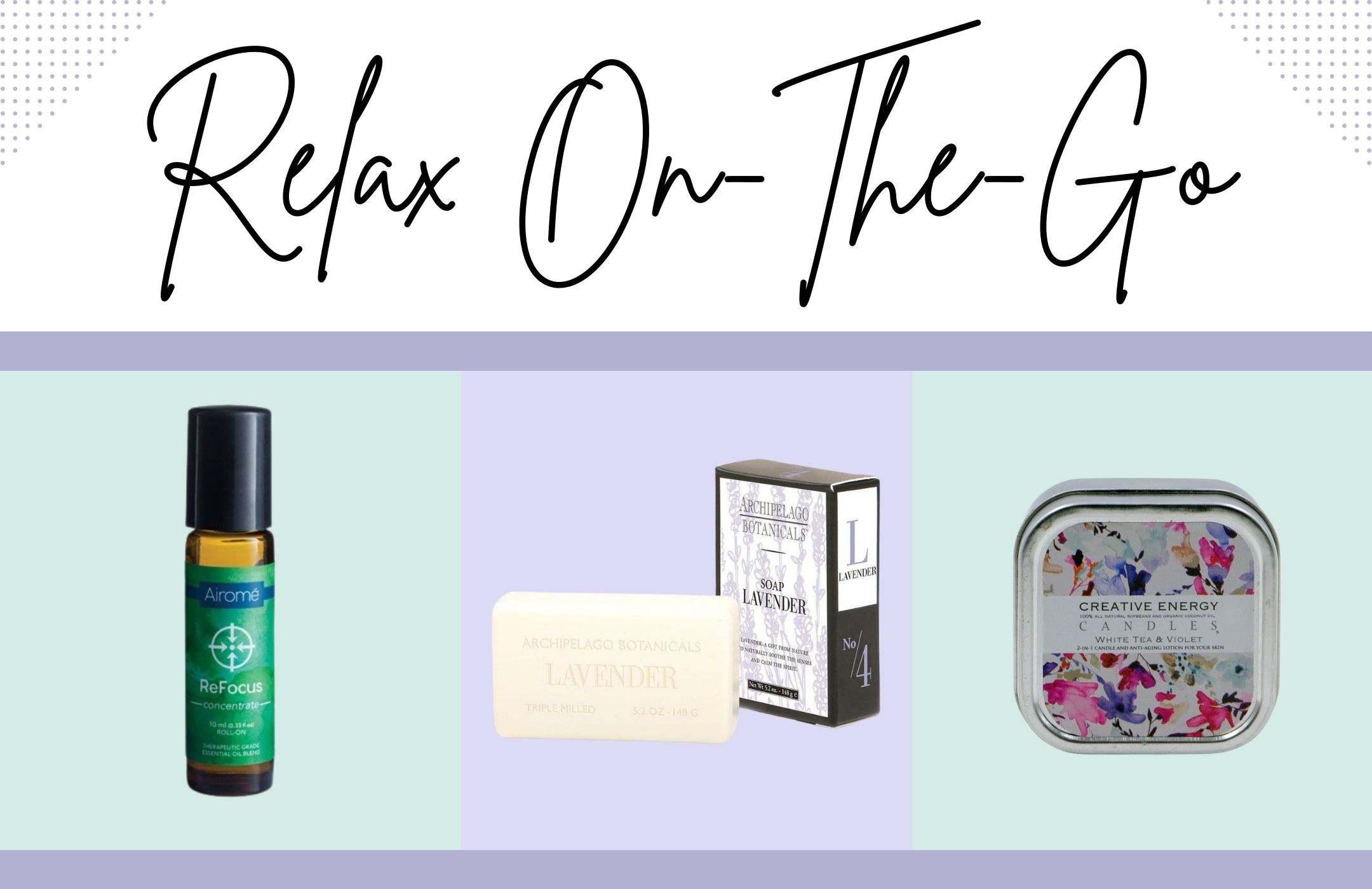 Relax On-The-Go
Are you heading out to travel for the holidays? Travel itself can be exhausting and stressful, so we've gathered a few things to help you keep your cool no matter where you are.
Our go-to travel product is the Airome ReFocus Roll-On stick. This simple vial of essential oils is blended to promote calm and focus, with a herbaceous and woody scent. At only 10ml, it's travel sized, so it can be added to any carry on bag. This makes it easy to find your zen even amidst screaming children and crowded airports.
Staying in a hotel? Give yourself the gift of NOT hotel soap with the Lavender Soap by Archipelago. This luxurious bar soap is triple-milled, so it's extremely well blended and soft. Plus, the lavender scent is ideal for unwinding in even the most cramped hotel room.
If you miss burning candles while you're on the road, we suggest the White Tea & Violet Tin Candle by Creative Energy Candles. Not only is this candle small enough to fit into luggage, the tin holder removes the risk of it breaking as you travel. Plus, the candle wax doubles as lotion, so it's an all-around must-have for longer trips.
Final Thoughts
Whether you're traveling, staying home, hosting, or visiting, the holidays are always a recipe for stress. We hope these products will make your holiday season a little easier this year. Looking for more awesome products to enhance your chill? Check out our Home Spa page. We've got a plethora of relaxing scents to try.
Happy Holidays + Merry Christmas