Posted by Faye on Dec 2nd 2021
One of my least favorite things is finding a candle I love and burning it twice only to find it's almost completely gone already.
So, today I decided we will look at some of the best long-lasting candles available today.
These candles all burn for over 100-hours, so they last for months, or years, depending on how you burn them. The only downside? You may start to have a build-up of candles and need some more storage!
I know, it sounds tough, right? An overabundance of candles? We couldn't imagine…
How long do candles last?
That really depends. How long a candle lasts depends on a multitude of factors, including what wax it is made of, the overall size, and how you burn it.
Different wax types burn at different rates, with paraffin wax burning the quickest while soy and beeswax burn considerably slower. (If you want to learn more about soy wax, check out our blog on that here!)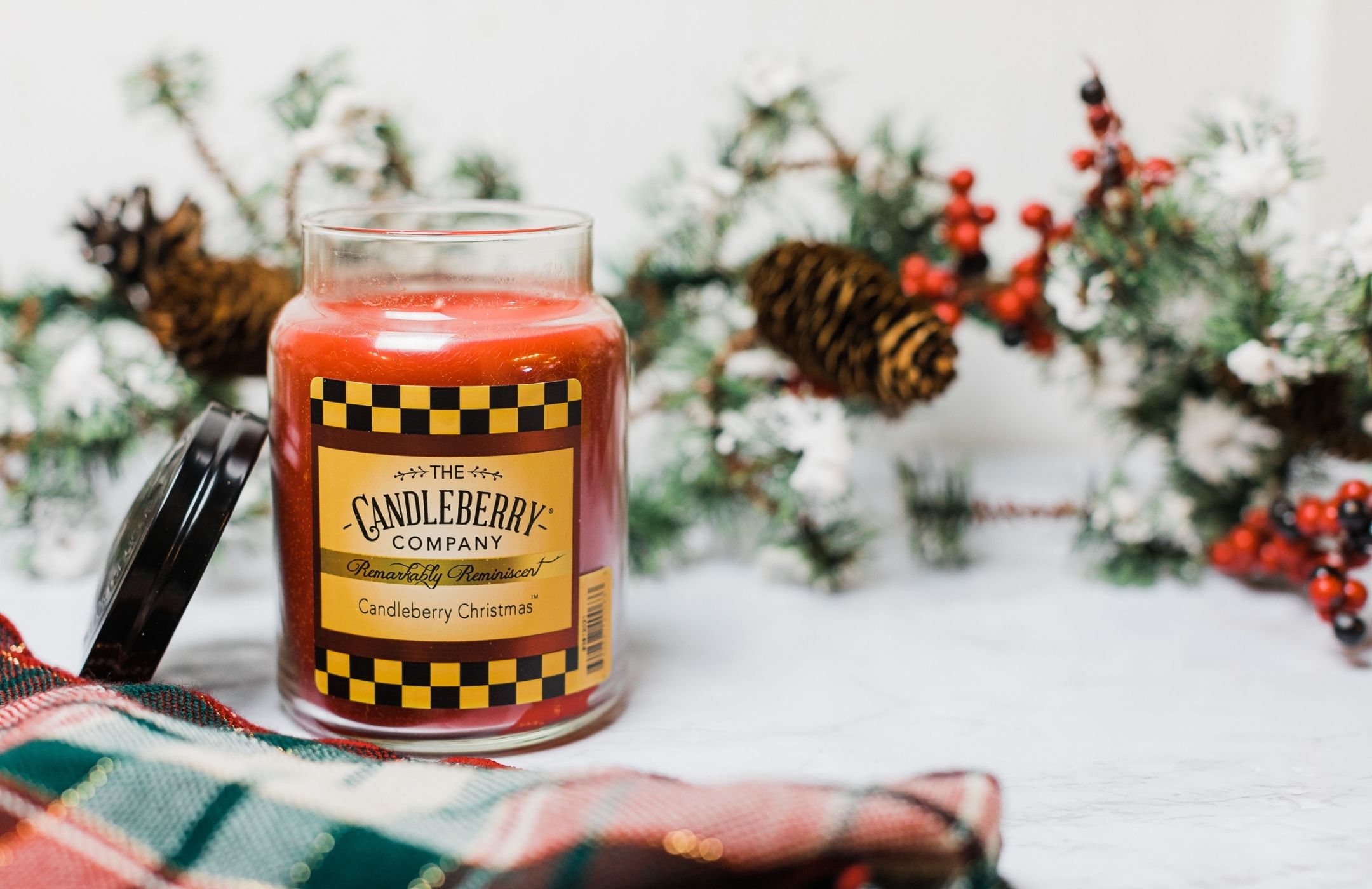 Our Favorite long-lasting candles
Candleberry | 400-800 Hours
Yes, you read that right. 400-800 hours.
We are starting strong with by far the longest-lasting candle that we sell, the Candleberry Cookie Jar candle. We sell this huge, 160oz candle in several scents, but by far my favorite is the Pumpkin Praline.
This oversized candle is a fantastic way to add scent to large rooms. Additionally, with such a long burn time, it is likely to last you years, even if you burn it consistently.
Archipelago XL Jar Candles | 400 Hours
Archipelago candles are known for their unique, sometimes masculine scents. My personal favorite is the Botanico de Havana, which blends bergamot, ylang-ylang, and tobacco leaves. However, there are multiple scents available in this size.
This candle is very large, measuring 6" x 6", so it's an ideal centerpiece that can burn for up to 400 hours.
Crossroads | 300 Hours
The Crossroads 96oz jar candle burns for 300 hours. This is another oversized jar, making it great for larger spaces. We sell this huge candle in only one scent, which is the Buttered Maple Syrup.
However, the 64oz jar, the size below the 96oz, can burn up to 200-hours.
We offer several scents in this size, including one of my favorites from Crossroads, the Grandma's Kitchen scent, which is a mouth-watering blend of vanilla, almonds, cinnamon, and cocoa.
McCall's Candles | 160 Hours
McCall's Candles are some of our favorites. The company is family-owned and each candle is hand-poured with a rustic aesthetic.
The 26oz Classic Jar line can burn up to 160-hours which equates to months of use. McCall's has a huge array of scents for every season.
For fall, my favorite is the Hot Buttered Rum, not only because of the scent but also because it has a cool vintage label with a crow on it.
Cheerful Giver | 155 Hours
If you are looking for rustic candles, A Cheerful Giver offers you several lines. The Papa Jar line offers the longest-burning candles, at 155-hours.
While they offer a wide range of scents, they really shine with traditional, sweet scents like the Pecan Belgium Waffles and Creamy Vanilla.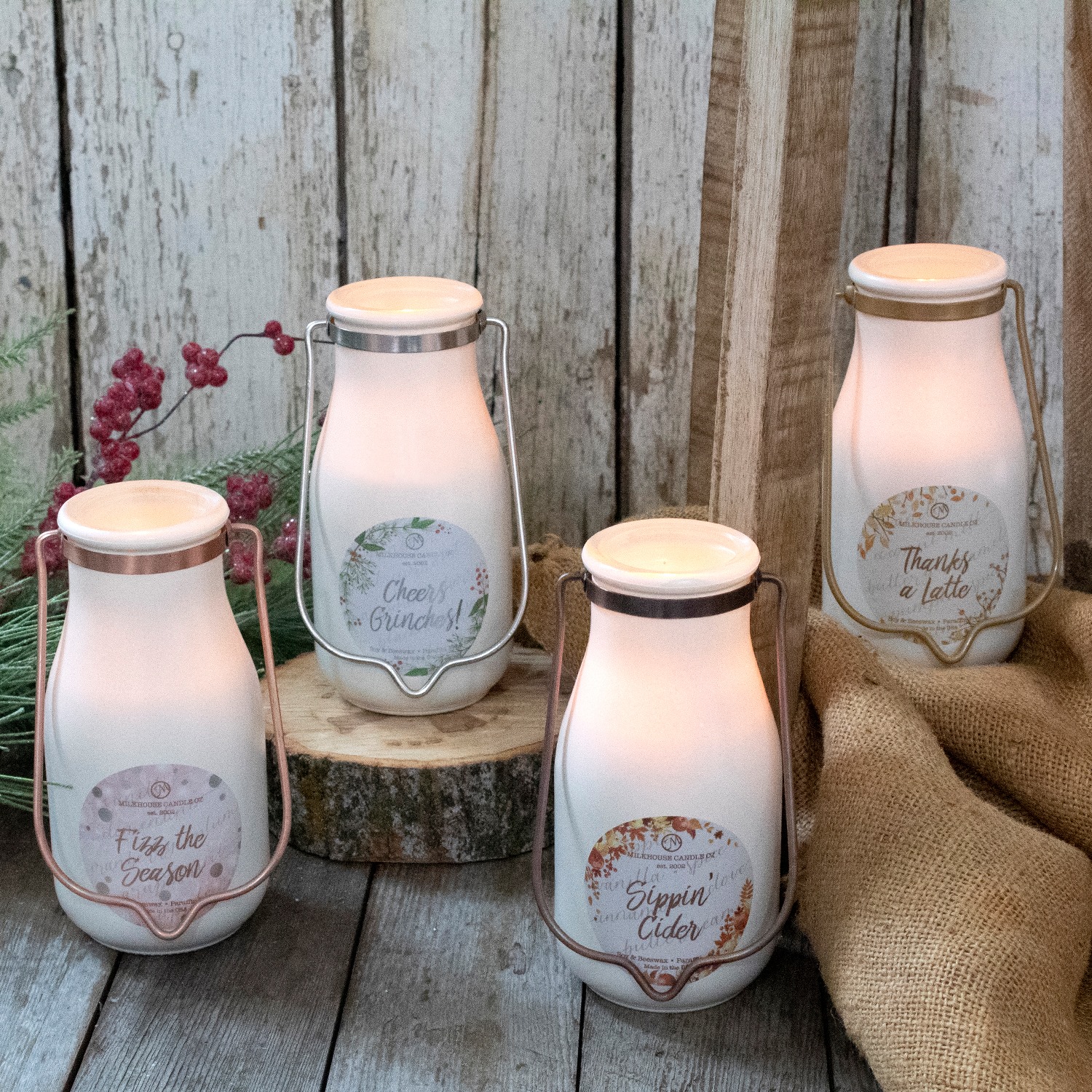 Milkhouse | 150 Hours
Milkhouse Candles is one of our most popular brands which is no surprise. The company is family-owned and has made a name for itself by hand-pouring high-quality candles using 100% soy wax.
We love Milkhouse because of its cute vessels shaped like milk buckets and bottles and the strength of their scents.
Additionally, because their candles are made from soy wax, they tend to burn longer than 100% paraffin candles. It's no surprise that the 26oz candle has a burn time of 150-hours.
Warm Glow | 150 Hours
When you want a unique candle that will last forever, we would like to introduce you to the Warm Glow brand. This company hand-dips each of their candles in the traditional fashion and they don't use jars.
To set them apart even further, Warm Glow candles feature a bumpy texture, adding to its rustic aesthetic.
Each 14.5oz votive can burn up to 150-hours and can complement almost any décor style when paired with the right pedestal.
Bridgewater | 145 Hours
Bridgewater candles come in a wide range of scents in simple, clean jar styles. Each candle is made of soy blend wax.
The longest-burning candle they offer is the Large, 18.5oz jar candle that can burn up to 145-hours. My favorite scent in this line is the Gathering, which is a blend of pears and vanilla.
FAQs
Do soy candles last longer?
Yes! Soy wax has a higher melting point, so it burns down much more slowly than paraffin wax. If you want a candle that burns even longer, beeswax candles have the longest burn time of all the most popular candle waxes.
Do candles last longer if you freeze them?
No. This is a myth that went viral a few years ago and persists today. Multiple videos have been made on the subject and scientifically the results are in, keeping your candles in the freezer doesn't harden the wax enough to extend the burn time.
How long do WoodWick candles last?
WoodWick candles are relatively quick-burning due to the way that the wicks burn. The longest burning WoodWick candle is the 22 oz. jar candles at about 130 hours. However, just like with other candles, if the wicks are maintained and the burning instructions are followed, you can extend their lifespan.
Final thoughts
If you are someone who likes to burn candles every day, finding a long-lasting candle is essential. I cannot count how many hours I've spent scouring websites and the back of candle labels to figure out which one will be the best value.
I hope this blog might help you cut down on some shopping time and make that a little easier for you!
What's your favorite candle on this list? Do you have one of these amazing candles already? Let us know on Facebook or Instagram.
Wishing you a wonderful rest of your day,